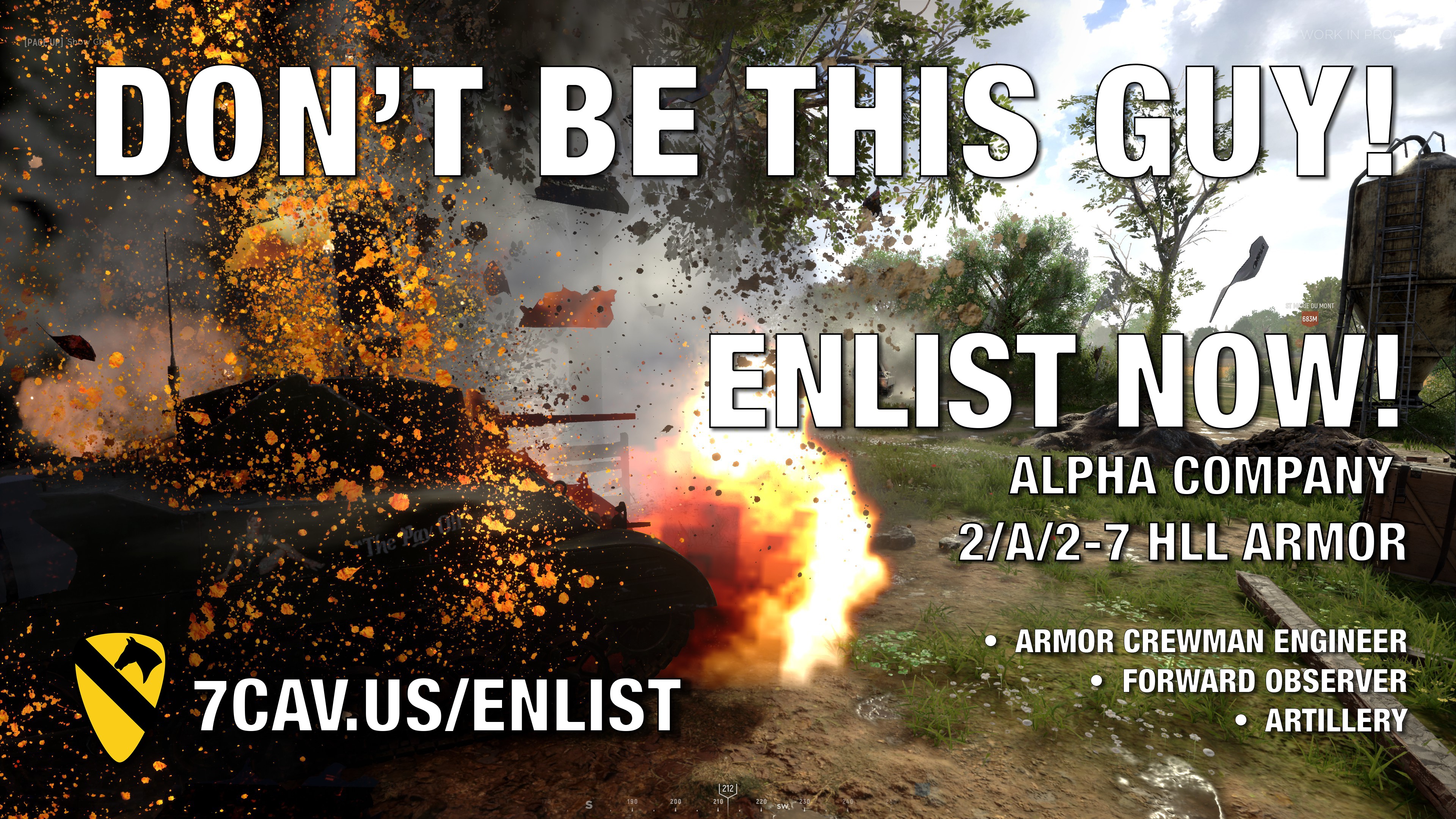 Alpha Company
is tasked to provide a composite, combined arms force to the 2nd Battalion. The Company operates in the Hell Let Loose area of responsibility. The Company combines several disparate specialties to create a Company-Team in operations that is capable of providing effective self-supported direct fire and direct fire support, as well as conducting mobility and counter-mobility tasks.
​

Is to provide an environment for all future and current members to gather together to enjoy Hell Loose with one another. As a highly active Company, we host multiple weekly internal/external PVP Events and conduct several School of Infantry classes designed to engage you with others inside and outside of our Company.​
​
Armor crewman - Core of the tank.
Infantryman - Core of your infantry​
Armor crewman engineer - Mainly responsible for keeping the tank in the fight.
Forward Observer - Responsible for observing and reporting enemy activities
Armor crewman Artilleryman - Responsible for raining death from a far
Armor Support Engineers - Infantryman with specialized training in order to aid tanks in their fight against the enemy.
Demolition Engineers - Responsible for removing enemy fortifications and obstructions so friendly forces can move freely throughout the battlefield.
Join Today!
If this interests you, please contact a member with [Recruiter] after their name in our Teamspeak 3 server, find us on our Discord server, or simply fill out an application and become the best by joining the best!:
https://7cav.us/enlist
.TeamSpeak 3 Server:
ts3.7cav.us
PW: 7thCavalry
Discord Server:
https://discord.7cav.us
Alpha Co. Discord Server:
https://discord.gg/wSXjdtUT
​
Last edited by a moderator: